Media News
Updated:

ITV shares jump on Endemol rumours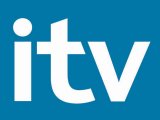 ITV shares rose 12% to 42.9p yesterday after Endemol joined the list of those who may be interested in making a takeover bid.

"This one is an example of a combination that could make sense, depending on the numbers," said John De Mol, who co-founded the production giant and bought it back from Telefonica last year.

Rumours of a potential ITV buyout have grown in recent weeks as the broadcaster's share price has fallen sharply. However, some analysts said its prospects were too uncertain for anyone to make a bid at the current price.

Others linked to a purchase include Silvio Berlusconi's Mediaset firm, NBC, Five owner RTL, US-Israeli media entrepreneur Haim Saban and private equity firms.

Meanwhile, Brand Republic reported that ITV was expected to make cutbacks in its sales team under an ongoing review by Boston Consulting Group.