Media News
BBC announces 'series stacking'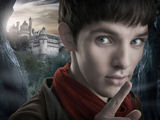 The BBC has confirmed plans to offer "series stacking" functionality for key shows via iPlayer.
The feature, to be deployed on September 13, allows viewers to watch all episodes of a given series while it is still on air.
The BBC Trust has imposed a limit on the offering, restricting its usage to a maximum of 15% of all TV on-demand programming. Further, a maximum of 13 episodes for a given series will be available at any one time.
The first series to be stacked include new Saturday night drama
Merlin
, the new adaptation of
Tess of the d'Urbervilles
, Charles Dickens adaptation
Little Dorrit
and new apocalyptic drama
Survivors
.
Up until now, episodes of TV shows have been accessible for seven days after TV broadcast.