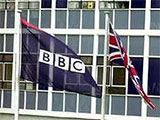 The BBC Trust has refused the BBC's proposals to launch dedicated local video websites around the UK.
The decision was reached following a Public Value Assessment (PVA) and a Market Impact Assessment (MIA) of the proposed service.
In its proposals, the BBC had set out plans to launch enhanced video offerings on its BBC Local websites in 60 areas around the UK, as well as launching five more Welsh language sites. The service would have covered local news, sport and weather, running on a four-year budget of £68 million and a 400-strong staff.
The Trust's PVA concluded that the broadband-only nature of the service would not significantly extend the BBC's reach. It noted that people in low income groups may not have access to broadband, adding that the service's 34-45-year-old target range typically have "less time to search for content on the web".
The MIA, conducted independently by Ofcom on behalf of the Trust, said that the service would have a "significant negative impact" on local commercial providers such as newspapers, radio stations, regional TV providers and their associated websites. The MIA predicted that the launch of the BBC Local Video service would result in a fall in commercial revenues by up to 4%.
Michael Lyons, chairman of the BBC Trust, said: "Our decision today... means that local newspapers and other commercial media can invest in their online services in the knowledge that the BBC does not intend to make this new intervention in the market."
Lyons added that the BBC's priority should be to "improve the quality of existing services", warning BBC management to "consider carefully" its findings before re-submitting proposals.
In a statement, the BBC said it accepted the Trust's decision. "In its ruling, the BBC Trust challenged BBC management to instead improve its existing services to ensure audiences across the UK see a better reflection of their local communities," said the statement. "That is a challenge we will pursue with vigour. We will consider a range of options for how we can best achieve this and will return to the Trust in due course."