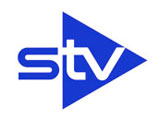 STV has explained the reasoning behinds its controversial decision not to show some of
ITV
's biggest drama commissions during its peak time schedule, reports
The Guardian
.
Viewers and representatives from the media have recently levelled criticism against the ITV licence holder in Scotland about its policy for shunning many high-profile ITV shows.
This included not carrying
Agatha Christie's Marple
last Sunday to instead broadcast a repeat of surf film
Blue Crush
, which attracted just 112,000 viewers, representing the lowest audience on all five terrestrial channels in Scotland that evening.
In response to the criticisms, STV's director of broadcast services and regulatory affairs Bobby Hain said that the new scheduling policy is motivated by a desire to introduce more original programming with a focus on Scotland.
"Our programme strategy is to create space in the schedule for material that we are making ourselves, for original Scottish content and for alternative acquisitions," he said.
"We want to grow our own production base and grow our audience in Scotland, and we are freeing up some funds from our network contribution to invest in other content."
As a Channel 3 franchise holder, STV can select whichever programming it wants from the ITV network or choose to broadcast its own commissions instead.
STV opted against screening
Lewis
and
Kingdom
earlier in the year due to both programmes having English settings, but it did recently agree to take
Murderland
because the show is set in Scotland and features Scottish actor Robbie Coltrane.
The new focus on Scottish programming is primarily spearheaded by STV chief executive Rob Woodward and has yielded some recent successes, including the
Scotland Goes To War
series.
Hain said that he is confident future programming such as travel show
Scotland Revealed
will prove ratings hits, but also stressed that STV remains "very committed" to the ITV network, from which 90% of its programming still derives.
However, this stance on peak time scheduling has irritated ITV, with executive chairman Michael Grade last month expressing his exasperation at the situation while announcing ITV's interim results.
"It's a mystery to me what they've got that's better," he said. "
South Park
? Repeats of
Gregory's Girl
? Is that better than
Lewis
and
Kingdom
? It's mystifying and depriving Scottish viewers of high-quality British production."
ITV and STV are also reportedly locked in a separate disagreement about a £15m fee dating back to 1999 that ITV says it is owed by the Scottish broadcaster.