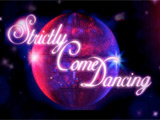 BBC
Trust chairman Sir Michael Lyons has said that the corporation should not get engaged in competitive scheduling with rival broadcasters such as ITV as it risks losing viewers.
On Saturday, the BBC
opted
to broadcast
Strictly Come Dancing
from 7.25pm to 9.05pm on BBC One, thus clashing with
The X Factor
which aired between 8pm and 9.15pm on ITV1.
Speaking to
The Times
, Sir Michael said that the BBC should not battle ITV for viewers, but instead focus "on the quality and impact of its programmes, not just audience share".
The X Factor
beat
Strictly
in the ratings war, with a peak audience of 10.7 million compared to just 8.7 million for the BBC One show.
Figures
released
by Sky also indicate that
The X Factor
was the preferred choice for Sky+ users, with 1.2m saving the ITV1 show to watch later compared to just 686,000 doing so for
Strictly
.
"Viewers were asked to make a choice between the programmes and that choice didn't go in favour of the BBC," commented Sir Michael.
The chairman also revealed that BBC director general Mark Thompson discussed the row with the Trust during a meeting on September 16, including his explanation that the scheduling conflict was almost unavoidable.