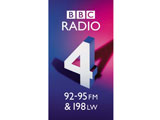 The
BBC
Trust has ruled that Radio 4's
Thought For The Day
religious slot does not breach editorial guidelines by locking out all non-religious contributors.
The Trust recently received various complaints from secularists about the three-minute slot on the
Today
programme, most of which claimed that it discriminates against atheists and also lacks the editorial balance required for BBC programming.
As
Thought For The Day
is clearly pegged as religious output, the Trust said that it is a "matter of editorial discretion" for the BBC Executive to judge whether to retain its purely religious focus.
Trust editorial standards chairman Richard Tait said: "We understand that some people feel strongly about this issue and have given it careful consideration. However, we have concluded that the current arrangements do not breach BBC Editorial Guidelines and specifically requirements of due impartiality in content.
"We recognise that there may be cases in the future where concerns are raised about content on
Thought For The Day
, however, these should be dealt with as and when they arise in line with other editorial matters and procedures."
Trust general appeals chairman Dr Chitra Bharucha added: "We considered the BBC's duty to reflect religious and other beliefs and the BBC's broader responsibility to broadcast a range of views and reflections, whether from non-religious contributors or otherwise, throughout mainstream programming.
"In particular, we considered whether allowing only religious contributors to participate on
Thought For The Day
was contrary to the BBC's duty to reflect religious and other beliefs across its output. We found that there was no breach of the BBC's duty in respect of these appeals."
In response, president of the National Secular Society Terry Sanderson said that he was "very disappointed" by the ruling, and further pledged to maintain a campaign to open up the slot to non-religious voices.
"Every edition of
Thought For The Day
is a rebuke to those many people in our society who do not have religious beliefs. It says to them that their 'thoughts' are not worth hearing and that somehow religious opinions are more worthy of a special, unchallengeable platform," he claimed.
"This is so blatant an abuse of religious privilege that we cannot simply let it pass. We will be looking at other ways of challenging this unjustifiable slot."