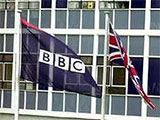 The
BBC
Trust has said that BBC Worldwide can keep publisher Lonely Planet, but should only mount similar commercial deals in the future under "exceptional circumstances".
Published today, the Trust's revised remit for Worldwide follows an 18-month review of the BBC's commercial arm, including its governance, strategy and mandate.
The new remit is designed to give Worldwide a "clearer focus on securing value from the BBC's own intellectual property". The organisation will therefore be required to make an "exit from any activity that is not in keeping with the BBC brand".
Under the new arrangement, Worldwide will be urged to sell off its stakes in non-BBC branded international channels "where it makes commercial sense". The organisation will also have to ensure that it is "duly sensitive to the concerns of other commercial players in the market".
The remit further brings an end to Worldwide's engagement with large scale mergers and acquisitions "unless there are exceptional circumstances".
Worldwide's £89m deal to acquire a 75% controlling stake in Lonely Planet in 2007 attracted widespread criticism from the media industry, with Sky chairman James Murdoch recently describing it as a "nationalisation" of the travel guide publisher.
Despite suggestions that Worldwide would be forced to sell Lonely Planet, the Trust has ruled that it can retain the asset. However, the governing body would not expect to approve a commercial deal of that "scale and nature" in the future.
"Worldwide is a successful business which brings both significant financial benefits for the licence fee payer and a tangible boost to the creative economy. But the Trust and the Executive both acknowledge that the boundaries for Worldwide activity need to be clearer," said Trust chairman Sir Michael Lyons.
"Our commercial operations are not exempt from the BBC's public mission. They must keep the public purposes at their heart, engaging carefully with markets globally to help 'bring the UK to the world and the world to the UK', whilst protecting and promoting the BBC's brand and reputation.
"We're satisfied that these changes will provide much-needed clarity and a greater alignment with the BBC's public purposes, without stifling Worldwide's ability to perform as a thriving and profitable entity."
The Trust also recently introduced a series of structural management changes to create a much clearer dividing line between the BBC Executive and Worldwide.
Towards the aim, BBC director of Vision Jana Bennett
stepped down
from her position on the Worldwide board last month to negate any potential "conflicts of interest".