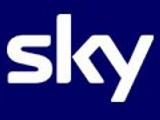 BSkyB has announced its intention to sell 10.4% of its share in ITV, thus admitting defeat in a two-year-long legal battle.
The satellite broadcaster, which
bought
a 17.4% stake in Britain's oldest commercial channel in 2006, is expected to lose £339m from the £546m acquirement.
A Sky spokesman told
The Guardian
: "Sky will not pursue a further appeal in relation to its investment in ITV plc. We have entered into undertakings with BIS and we can confirm that Morgan Stanley is acting as sole book runner on the placement of approximately 10.4% of ITV."
It was reported earlier today by the government that Sky had agreed to sell part of its stake in ITV after deciding not to appeal against the recent court
decision
on the matter.