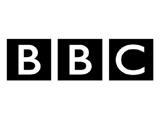 The National Audit Office has criticised the BBC for its management of three major building projects, including the over-budget Broadcasting House redevelopment.
Published today, the
NAO
report confirmed that the London project will be four years late and £55m over its original costing when it reaches completion in April 2013. Delays have added a further £52m to the costs, resulting in a total budget overspend of £107m.
As expected, the BBC Trust-commissioned report proved highly critical of the first phase of the project, in which a dispute with the initial architect resulted in additional costs of £45m. The NAO also criticised the project's "weak governance" since it launched in 2003.
Construction of the new BBC Scotland headquarters at Pacific Quay in Glasgow also went significantly over budget, increasing from £126m to £188m due to delays.
However, the NAO noted that the new BBC North centre in Salford is due to be completed at around £76m under budget, partially because the construction costs are being absorbed by the developer.
In total, all three projects are costing licence fee payers £2 billion and the NAO said that the BBC is "not well placed to demonstrate value for money" on that investment.
Despite the early setbacks, though, the report noted that BBC management significantly improved its performance on all three building projects as they progressed.
Amyas Morse, head of the NAO, said: "The BBC let the Broadcasting House project run into serious difficulties before the governors and then the Trust took action and the result is a four-year delay and a cost overrun of £100m.
"The establishment of a programme management office in 2009 is a welcome development, but the BBC must take on board fully the lessons from its difficulties with Broadcasting House.
"For future major projects, the BBC needs to make sure that: investment decisions are based on a full assessment of the scope and cost of the project; there are clear baselines so that performance can be measured and project teams held to account; and proposals submitted by management are reliable and subject to effective challenge by the BBC Trust."
BBC Trustee Jeremy Peat accepted that "serious mistakes" were made in the first phase of the Broadcasting House development, in which licence fee payers were "let down".
He added: "We are reassured that this report shows lessons learned have been applied in the second phase of Broadcasting House, Salford and Pacific Quays.
"But there is still considerable room for improvement, and consequently we will follow up the NAO's recommendations vigorously and as a matter of urgency."
Trust chairman Sir Michael Lyons has written to BBC director general Mark Thompson asking for a "health check" on all major projects.
He also tasked Thompson with indicating how the BBC will react to the NAO recommendations, with the director general due to report back to the Trust next month.