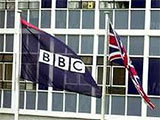 BBC Radio 4 presenter Libby Purves has said that the BBC should focus on intelligent, risk-taking content rather than playing it safe in the scramble for viewing figures.
Speaking to the
Radio Times
, Purves called on the corporation to stop "fretting how to get an extra million idiots" watching BBC Three's
Snog, Marry, Avoid?
on "phone screens the size of a dog biscuit".
Purves, who presents the
Midweek
show on Radio 4, said that the BBC must get over its "failure of nerve and taste", and stop scrambling for audience figures over excellence.
She added that the licence fee "need not be an embarrassment but a spur to exploration and risk", while the BBC should better support its "stonkingly good" in-house production talent.
Her comments come in the wake of BBC director general Mark Thompson's
strategy review
, which called for the closure of digital radio stations 6 Music and the Asian Network, along with a halving of the corporation's web pages.
"The minutiae of cuts are a distraction: we shouldn't be squabbling over 6 Music or bits of website but looking at the wide blue sky and asking what the BBC is actually for," said Purves.
"It must define its function. Does the BBC want to be the fattest tiger in the jungle, or a national resource; anxious to help rather than desperate to imitate."
Thompson's review also included mechanisms for redirecting £600m in cost savings towards producing high-quality programming as part of a new focus on content.
Purves therefore called on the BBC to "go for higher ground" and use the licence fee cash to back genuinely groundbreaking programme makers.
"It'll take courage, because the word 'quality' gets twisted to mean elitism, snobbery, worthy droning for posh gits and stroppy minorities. Yet it just means doing everything brilliantly. Not just news and documentary, but drama, comedy, music," she said.
"Surely it is just as good to make
Outnumbered
or
Strictly
, as to unveil a scandal on
Panorama
or run a Prom. Conversely, it is just as unworthy to put on a dreary-but-safe bonnet drama or the umpteenth series of a stale comedy as it is to dumb down the news or copycat a format."
Purves said that the BBC "can do quality", but should stop paying massive salaries for top stars and instead focus on developing new talent.
"For all its failures of nerve and taste, for all the baroque absurdity of its management systems and its obsession with compliance, the BBC has some stonkingly good in-house producers and some canny commissioners who help independents to shine," she said.
"Talking of talent, it needn't poach, bribe and overpay. From Tommy Handley to Terry Wogan, from Dimbleby to Paxman, it has a track record of finding and polishing stars. The crisis of confidence making it chase star signings is an aberration. Nobody is bigger than their programme; it's all about practice, exposure, the right vehicle and a producer with authority and nerve."