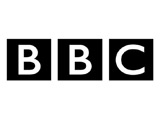 Nicky Campbell
was forced to apologise to his listeners when he accidentally swore on his Five Live breakfast show.
The DJ was introducing a member of the Countryside Alliance when he mistakenly described them as "pro-c**ting" instead of "pro-hunting",
The Daily Telegraph
reports.
Campbell immediately apologised, but listeners complained on the show's message boards.
One fan said: "I'll never be able to hear his voice now without thinking of the C-word. It's disgusting at any time, but particularly at 8.45 in the morning. I can't believe the BBC let him get away with it."
However, a spokesperson for the Countryside Alliance praised Campbell's apology.
"This is not the first time a mispronunciation of a hunt name has turned a live broadcast X-rated, and his recovery was a credit to Nicky Campbell's professionalism," she said. "We know that the hunting issue inspires strong feelings on both sides and I'm sure there was no name-calling intended, but ahead of the election this wasn't the C-word anyone was expecting to hear."
A BBC spokesperson said that Campbell had apologised on the programme and there was nothing to add.