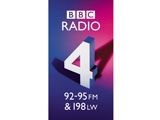 BBC Radio 4 and Radio 7 controller Mark Damazer has confirmed that he is quitting the corporation for a post at Oxford University.
In October, Damazer will officially leave the BBC Radio role he has held since 2004 to become the new head of St. Peter's College at the academic institution.
After joining the BBC's World Service division in 1981, Damazer went on to hold various roles in the corporation's news and current affairs teams, including deputy director of BBC News.
In a statement, he said: "I will be leaving a job I have loved. I'm leaving behind a network which is passionately sustained and supported by its audience and by programme makers, commissioners, schedulers and support teams at Radio 4 who are devoted to their work.
"I am more grateful than I can say for the opportunity to have been in charge of Radio 4 for what will be six years and I leave with the hope that Radio 4 - and the BBC - will continue to be strong and resolute in serving the public who put so much faith and trust in it."
Speaking to
PA
, BBC director general Mark Thompson said: "Mark's distinguished career at the BBC has spanned many areas - from the BBC World Service and BBC News & Current Affairs to Radio 4.
"His work has been characterised by integrity, total commitment to depth and quality, and a dedication to serving audiences. He has been an outstanding controller of BBC Radio 4 and I wish him well in his move to academic life at Oxford."