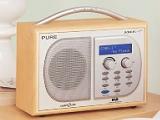 Global Radio has reportedly revealed plans to cut the number of local Heart stations by half in a major reorganisation that could result in 200 people being laid off.
According to
The Guardian
, the company announced to staff today that 33 Heart stations will be restructured into 15 "super stations", with two other Global stations also coming under the Heart network.
The strategy follows Ofcom's
decision
in April to relax the regulation surrounding local radio, including measures to enable stations to merge into more commercially viable groups.
Following the changes, the 15 Heart stations will have their own breakfast and drivetime shows, with all other programming being networked outside of London. Daytime news bulletins will also be increased in length from 30 seconds to one minute in every hour.
Global Radio founder Ashley Tabor said that Ofcom's regulatory changes have enabled commercial radio to "organise itself more efficiently and take advantage of new technology to enable our people to work smarter".
He added: "Although this has meant some brave decisions for our business, these changes considerably strengthen our company by providing listeners with higher quality programming and our customers with a far superior service."
Around 200 workers are believed to be under threat from the changes, with the vast majority being on freelance contracts apart from 30 or 40 permanent staff.
The changes are due to get under way next month and reach completion by the end of 2010, with Global having allocated £7m for the "restructuring of personnel and investment".
The company will also decide over the coming weeks which 15 breakfast and drivetime shows it wants to retain from across the local Heart network.
Among the biggest changes, five Heart stations in Devon will be transformed into a single network broadcasting out of Exeter.
A new Heart North-West and Wales station broadcasting out of Wrexham will absorb four stations in Wales and England's North-West, and Heart Home Counties will incorporate four stations in Northampton, Milton Keynes, Bedford and Dunstable.