Media News
FX launches Fuel TV into UK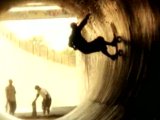 Fuel TV is launching into the UK via sister channel FX.
The US station, which targets a young male audience with sports and lifestyle programming, will air as a regular strand on FX from December 7. The deal will bring 100 hours of first-run shows to the UK, including
Happy Dayz, Making of Motowars, 16 Below, XXL Big Wave Awards, The Wake Show
and
GKA S2
.
The strand, which will air from 11am and again after primetime, will use Fuel TV branding, on-air graphics and creative.
"Fuel TV is a successful brand in men's television in the US and elsewhere around the world. I think it could do great things for FX here," said Jason Thorp, vp of broadcasting and marketing at FOX International Channels UK. "With new programming that could potentially take FX to a fresh section of the male television audience, Fuel TV will bring greater breadth to the FX schedule."