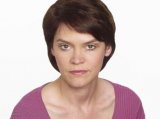 BBC governors have partially upheld a complaint against a journalist who was criticised for a lack of impartiality,
BBC News Online
says.
Barbara Plett, who said she "started to cry??? when viewing a dying Yasser Arafat, "breached the requirements of due impartiality."
The
From Our Own Correspondent
journalist was initially cleared by the BBC's head of editorial complaints, but a listener appealed against the decision.
Plett called the former head of the PLO a "frail old man.??? Her eulogy to the leader led to hundreds of complaints, but the governors only upheld part of the complaint, saying that "Ms Plett's report was balanced by references to Mr Arafat's 'obvious failings'.???
Helen Boaden, the BBC's director of news, said that she was sorry for all "editorial misjudgement.???