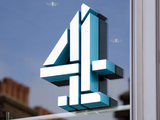 11.04am:
Welcome to day two at Edinburgh. For me that means FIVE controller sessions in a row - four terrestrials (sorry, BBC Two) and BBC Three. We're kicking off with the head of Channel 4, Julian Bellamy. The moderator is the writer Martha Kearney.
11.06am:
Has he got the job? "I want the job, I've applied for it. I've known [the decision] will take a bit of time - I'm focused on the day job." He adds most of the board are away in August.
11.08am:
Loss of channel controllers. "The broad thinking here is that C4 must be the martyr of its own destiny going forward. It's going to have to rely on its creativity." Adds it make "much less sense" to have channel controllers when content is consumed in a non-linear fashion.
11.11am:
Clipreel of C4 highlights from last year. The highlight? A close-up of a man's infected backside.
11.15am:
Bellamy says he "adored" Derren Brown's Lottery prediction and
One Born Every Minute
. "I loved its warmth." Praises
Dispatches
.
11.17am:
Biggest disappointment? "I can't really pick a programme, partly because it's unfair for producers and also you learn things from your failures." Says they took "a bit of a wrong turn" on some of the Thursday night docs with shows about farming.
11.18am:
Loss of BB. "It's a huge thing for us. It's the single biggest risk any channel has taken in the last decade. It's our biggest show, it's still commercially viable." Adds they've been "busting their balls" to find new programming.
11.20am:
BB is "an immensely powerful show and gamechanging, however it has lost 55-60% of its audience over the last three years. Its direction of travel on the channel has been clear for some time."
11.21am:
Says they're going to "enter a phase where we place big bets on things - some will work, some won't".
11.22am:
Has BB ever had a negative impact on C4? "From time to time, yes. But framed in the concept of being the most remarkable show... it changed the face of modern television. Before BB, people like Jade Goody didn't appear on television. BB had a role of normalising disability and difference... we should be positive and proud of that."
11.23am:
Voxpops. "Cheap ITV". "Comedy". Praise for
Shameless, BB
. Criticism of
Hollyoaks, Come Dine, BB
.
11.24am:
What does C4 stand for? "We're absolutely am alternative broadcaster. We should be home for modern, intelligent, evocative programmes. That's crystal clear to most of the viewers. We're about to enter a new era where we're going to take more risks than before."
11.27am:
Come Dine
is "a hit show that's still growing for us".
11.28am:
Bellamy says 16-34 share is growing this year. Main channel overall down around 6-7%. Thinks that with 4OD, more people are watching C4 output than five years ago.
11.30am:
Budgets moving forward. "We want to fund creative ambition. We will put money where we think it can maximise that, but at the same time we need to be realistic. We need to make sure we get the maximum value."
11.31am:
Clipreel of upcoming programmes.
11.34am:
Talks about
The Event
. "It's emblematic of the fact we're backing American content again on the main channel. We haven't had a new American show for a little while now and we want to be back in the game for it."
11.35am:
Most risky new show? "There's a new topical satire show, 15 weeks, called
10 O'Clock Live
. It's one of the first big bets we're placing in entertainment. The Americans have been so good at it with
The Daily Show
." Explains that it came off the back of
Alternative Election Night
. Says that documentary series
Seven Days
is also a risk. "It's made in seven days, it's really interactive..." He hasn't seen the pilot yet because it's being made live.
11.37am:
New dramas
This Is England
and
The Promise
are the first in a "new wave" of attempts to find the next big drama series.
11.38am:
New comedy show
The Morgana Show
came about after Morgana, working as a waitress, served a C4 commissioner a year ago.
11.39am:
Drama budget is up £20m. Wants "young in spirit, contemporary drama that's entertaining, witty and fun" and returning series over single dramas.
11.40am:
For comedy, wants to "give new talent a big break". Entertainment budget almost doubled. Anything for Saturday night? "We do run a lot of repeats then. It's to protect the most impactful parts of the primetime schedule.
11.43am:
On the MacTaggart: "I thought it was really good and fantastic to see the BBC going on the defensive, exuding confidence and making their case. Television as a whole is at a very exciting moment, particularly with the arrival of internet-connected television. It will open up a world of possibilities."
11.44am:
Should Sky pay for C4? "I'm not going to be drawn on that. I think it's a very interesting proposal!"
11.45am:
Audience questions. Does he have an obsession with bodies? (Reference to autopsy shows and the like) "It's all about context and purpose. Running through the DNA of C4 is a determination to bring issues on the margins into the mainstream, and to encourage people to explore the boundaries of taste. Honestly, I think we get the balance right."
11.47am:
On
Beauty and The Beast
: "It's very much in the time-honoured tradition of C4 that deliberately plays on prejudice. Like
Queer As Folk
."
11.48am:
How many hours of new drama on C4 next year? "The honest answer is we don't know. We're not carving drama up [in that way]. We hope to have two or three new dramas, maybe even more, but it depends on the ideas."
11.51am:
Daytime "has a very particular role on the channel. It needs to deliver big audiences and be commercially effective for us. Our innovation is overwhelmingly focused on our primetime schedule". Cites
Deal Or No Deal
as an example of primetime innovation.
11.52am:
Ambitions for
Morgana Show
: "It's a daft, silly sketch show, really funny. I would hope that she's a trailblazer for other shows for new and emerging talent."
11.54am:
Other ideas for finding new talent? "We've got loads of initiatives. Show me another broadcaster that [does something like]
First Cut
, backing new documentary talent. In drama, look at
Coming Up
."
11.56am:
Too many C4 sibling channels? "I can't answer if there will be more, but we're very comfortable with what we've got. We've got More4, E4, Film4 and a stake in 4Music. I don't think that's too much in the modern era. It's about making C4 is commercially successful enough to take all the risks everyone wants us to."
11.58am:
Does he know how Derren Brown did the Lottery trick? "Honestly, honestly, no."
11.59am:
That's a wrap on this session. Join me in half an hour for Jay Hunt, head of BBC One.