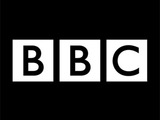 BBC Daytime has announced plans to increase its hours of factual programming and UK-produced drama in response to recent criticism from the BBC Trust.
In July, the BBC's governing body
called on
the corporation to move away from daytime programmes that viewers perceive to "lack quality and originality".
Particular criticism was levelled at the amount of property and collectibles shows in the daytime schedule on BBC One and BBC Two.
BBC Daytime controller Liam Keelan has today unveiled a raft of original factual and drama commissions as part of nearly 100 hours of new content to air over the next year.
The announcement is part of Daytime's "ongoing commitment to bring its viewers more distinctive and original programming", which has seen a 140% increase in its consumer and current affairs shows over the last 12 months, including
Rip Off Britain
and
The Estate We're In
.
Among the new commissions is a special week of programmes to run during Census Week in March next year, including factual series
Making Britain Count
and new drama
32 Brinkburn Street
, which tracks two generations of the same family in 1931 and 2011.
BBC Daytime will also celebrate the work of police officers in the UK with new series
Britain's Bravest Cops
.
"Over the next year we're going to be bringing our daytime viewers almost 100 more hours of current affairs, social issues and consumer affairs, as well as nearly doubling factual and drama events from three or four to at least six each year in the same vein as
The Week We Went To War
and the award-winning
Land Girls
," said Keelan.
"As the sole provider of UK-originated drama in daytime, I'm thrilled to be able to continue our commitment to this. And today I'm genuinely delighted to be able to announce these new commissions which I know will resonate strongly with our audience."
In its autumn schedule, BBC Daytime will air Sanjeev Bhaskar's new drama
The Indian Doctor
, as well as another series of the Jimmy McGovern-produced
Moving On
.