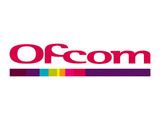 Ofcom will be asked by the business secretary Vince Cable to review News Corporation's bid for Sky once a formal offer is made, it has emerged.
According to
BBC News
, Cable will most likely issue an "intervention notice" on the proposed takeover, which would require the media regulator to assess its impact.
In June, Rupert Murdoch's News Corp saw its 700p per share offer for the 60.9% of Sky that it does not already own
rejected
by the satellite broadcaster. However, Sky's board said that it would re-open negotiations should an offer above 800p per share be submitted.
There is
widespread concern
that News Corp, which includes the News International papers
The Sun, The Times
and the
News of the World
, could form a dominant media player in the UK should it take control of Sky.
If the company forges ahead with a formal bid, Cable would task Ofcom with analysing the impact on the plurality of voices within the British media.
The watchdog could also opt to refer the case to the Competition Commission for a lengthier and more complicated probe.
Cable has not taken any action so far because News Corp has not submitted an official notification of its bid. However, the company is expected to formally register its proposed takeover of Sky with the European Commission in October.
The business secretary has the power to intervene under the "media public interest considerations" in The Enterprise Act 2002, which ensure the "existence of a range of media voices, safeguarding the vibrancy of democratic debate".
In a statement, a Department for Business spokesperson said: "The secretary of state has not made a decision on this matter - indeed at this stage there is not even a decision for him to take. We will not be speculating on this issue."