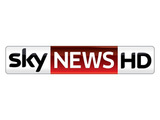 Sky News has launched a new set of Top Trumps featuring leading politicians to mark the party conference season.
The specially-produced card game, titled Politicos Top Trumps, features 30 of the country's most influential MPs.
On the cards, politicians are scored on a range of categories, including their majority, years of service, potential, fanciability and 'storm warning' - the chance that their career will end in a shipwreck.
'Storm warning' scores range from a tranquil 1/50 for Prime Minister
David Cameron
to an ominous 40/50 for defence secretary Liam Fox, the highest score in the cabinet.
All the facts and statistics on the cards have been complied by Sky News political editor Adam Boulton and a panel of political journalists.
Played under the usual Top Trumps rules, the game offers up some interesting head-to-heads, including brothers and Labour leadership rivals David and Ed Miliband. The expert panel scored David 18 points ahead of his younger brother, at 95/100 against 77/100.
"Sky News is delighted to launch this year's Politicos Top Trumps for the 2010 party conference season," said Boulton.
"Picking the top 30 politicos was a tough task this year with two parties in power, five Labour leadership candidates and the biggest influx of new MPs for 65 years."