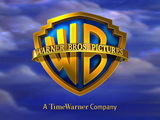 Warner Bros
UK (WBUK) has hired Sony Pictures executive Tom Creighton as its first chief financial officer.
On September 27, Creighton will join Warner Bros from Sony Pictures Home Entertainment, where he has been European finance director for the past three years.
As chief financial officer, he will oversee the accounting, planning and internal control environment for all of Warner Bros' UK-based businesses.
Taking a seat on WBUK's executive board, Creighton will also play an "integral role" in assessing strategic business decisions and plans for growth.
"Tom is a welcome addition to the WBUK senior management team. He is a seasoned executive with a hugely impressive track record," said Berger.
"That experience coupled with his strong commercial instincts and acumen will help us as we look to grow our profitability and navigate the ever-changing UK entertainment landscape."
Prior to joining Sony Pictures, Creighton held senior financial roles at wine company Constellation Brands, as well as FMCG firms Unilever, Kimberly-Clark and Diageo.