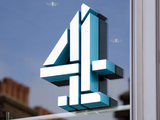 Channel 4 is reportedly scrapping digital investment fund 4iP as part of an integration of its online teams into a single department.
According to media reports, all staff working at 4iP will move to new division Channel 4 Online, headed by Richard Davidson-Houston, who was
appointed
head of online in August. The Education, online products and cross-platform commissioning teams will also move to the new department.
Stuart Cosgrove, Channel 4's director of creative diversity, said that the revised structure would give greater clarity on commissioning across the online operation.
"The new structure of 'Online' will simplify the digital side of Channel 4. One of the main criticisms of the previous regime was that the broadcaster's digital innovation commissioning activities and investment, was very scattered across five departments and four different floors, and was incoherent," he told
The Daily Telegraph
.
"Channel 4 will increase its investment into commissioning digital content, especially with the rise of new platforms, such as
YouView
[the IPTV venture co-owned by Channel 4, the BBC, ITV, Five, TalkTalk,
BT
and Arqiva]."
He added: "We will invest money in making apps and bespoke content for platforms like YouView and I expect us to be working on several significant YouView pilots, with many of our existing digital content partners, such as Maverick, over the next few years."
The 4iP project was launched in 2008 by former Channel 4 chief executive Andy Duncan, with a £20 million budget to co-invest in technology projects.
The initiative, headed by former BBC Web 2.0 head Tom Loosemore, has backed around 60 ventures, including the iPhone app Audioboo and Oyster card health game Chromaroma.
Under the new structure, the 4iP brand will disappear, but Channel 4 will continue to support all projects with existing commitments from 4iP.
"We are not junking any projects and this won't see the diminution of investment in innovative technology. We're not pulling the plug on anything," said Cosgrove.
"Technology innovation and digital media will be across the company rather than in one unit, and we will continue to commit that level of investment."