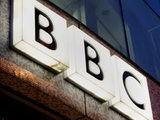 BBC Vision director Jana Bennett has today unveiled a new management structure for the division's multiplatform team.
The restructure is in response to the
impending departure
of Vision's controller of multiplatform commissioning Simon Nelson, who is leaving the BBC after 14 years.
Bennett has used the opportunity to reshuffle her management team to "ensure television and multiplatform are streamlined into a more integrated working relationship".
From November 15, all multiplatform activity at Vision will be fully integrated into one of three areas - Broadcast, Knowledge & Learning and Vision Productions.
BBC Archives director Roly Keating will take charge of the Broadcast portfolio, giving editorial and strategic leadership to all Vision's activity on TV, iPlayer, IPTV, BBC Red Button and syndication to other platforms. He will also continue to represent Vision at the Online Direction Group.
George Entwistle, controller of knowledge commissioning, will lead the Knowledge & Learning product portfolio on the BBC's online and other platforms. He will be responsible for building on the established success of brands such as Bitesize and Wildlife Finder.
The Vision Productions unit will be led by Vision's chief creative officer Pat Younge, who will handle integration of all online and multiplatform activity, including day-to-day content creation in the programming and genre areas.
In a statement, Bennett said that the industry is "moving into a new era of rapid convergence", with emerging platforms such as the BBC-led IPTV service YouView.
"With the launch of YouView and other IPTV platforms, the reshaping of BBC Online and the implementation of exciting new BBC strategies for Learning and Archive, we have to ensure that Vision's management is set up to be able to manage this in the best way possible," she said.
"Our aim is to create empowered production and genre teams with the skills to create and publish great content across multiple platforms. The training that is being set up in association with the BBC Academy alongside changes to the management structures should allow us to do just that."