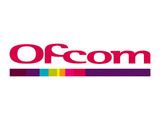 Ofcom is to cut nearly a fifth of its workforce and reduce its £143m budget by more than a quarter as part of the government's cost saving drive.
Under chancellor George Osborne's spending review, the media regulator will have to make savings of £30m to its annual budget, which will also be capped at £112.7m by the financial year ending March 2015.
The budget cut represents a 28.2% reduction in real terms, considerably more than the 16% cut
imposed
this week on the BBC.
Ofcom has also agreed for its 873-strong workforce to be reduced by 19%, representing a loss of around 170 employees.
The cuts, which were unveiled to staff today, follow a wide-ranging review of Ofcom's organisational structure
launched
back in July.
Also in the changes, Postcom - the postal services regulator - will be integrated into Ofcom as the government seeks to reduce the number of quangos.
In a message to employees, Ofcom chief executive Ed Richards - who recently took a 10% pay cut to his £343,541 salary - said that the current tough economic conditions require firm action.
"These are difficult times for everyone in the public sector and it is right that Ofcom plays its part meeting the challenge facing the public finances," he said.
"We also need to refocus Ofcom in the light of changing markets and technological developments, and of course in respect of the budgetary constraints.
"This is why we have taken the initiative and today set out detailed proposals for both reducing expenditure and achieving greater strategic focus and organisational effectiveness."
The budget and job cuts are understood to have been approved by the Treasury, but will require a consultation with staff over redundancy plans.