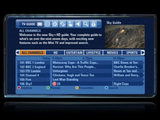 Rupert Murdoch's News Corporation has today officially notified the European Commission in Brussels of its intention to mount a takeover of pay-TV operator
Sky
.
The Commission will now have 25 working days to decide whether to launch a longer investigation into the deal on grounds of its potential threat to competition across the European Union's 27 member countries.
In June, News Corp
failed
in a £7.8 billion bid to acquire the 61% of Sky that it does not already own.
However, both parties agreed to keep the lines of negotiation open while News Corp seeks regulatory approval for the takeover.
Today's notification could also result in the UK business secretary Vince Cable investigating the deal on grounds of its erosion of media plurality.
Cable has been
asked
by a consortium of powerful media groups - including the BBC, Channel 4 and various newspaper publishers - to block the deal due to its potentially negative impact on the UK media market.
The business secretary could refer the deal to media regulator Ofcom for further investigation, or ask the Competition Commission to launch a review.
Separately, the Office of Fair Trading could seek jurisdiction over the proposed takeover by applying to the European Commission within the next 15 days.