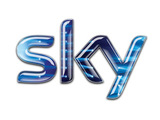 Sky
has today announced that it has reached the 10 million TV subscribers landmark, thanks to significant growth in its entertainment, broadband and telephony services.
Last month, the pay-TV operator neared its 10m target - first set in August 2004 - after
adding
96,000 new customers in the three months to September 30.
The firm has now reached the milestone, making it the choice of 36% of households in the UK and Ireland, with a reach to more than 25 million people.
The growth has been possible due to a continued expansion of Sky's product offerings, including high definition, 3D, video on-demand, broadband and landline services.
The company has also been aggressively acquiring entertainment content, including exclusive deals for HBO shows and
Mad Men
to air next year on
new channel Sky Atlantic
.
"To be the choice of 10 million families is a big achievement for the whole team at Sky. It's the result of a constant appetite for change and years of hard work behind the scenes to give our customers a great entertainment experience," said Sky chief executive Jeremy Darroch.
"But perhaps an even bigger achievement is the transformation of our business, which means we now have more ways to grow than ever.
"Sky has always been a forward-looking company and we will push on from here by continuing to invest in content and innovation. That's the best way to satisfy existing customers and create new reasons for people to join in and take more from us."
However, the subscribers achievement comes after UK business secretary Vince Cable
intervened
in News Corp's £7.8 billion takeover of Sky amid concerns about its impact on media plurality in the UK.
In June, Rupert Murdoch's News Corp failed in a 700 pence per share bid to acquire the 61% of Sky that it does not already own, but Sky's independent directors agreed to keep the lines of negotiation open while News Corp seeks regulatory approval for the deal.
Cable has ordered media regulator Ofcom to investigate the deal on grounds of public interest as the enlarged company would include four major national newspapers and a TV operator boasting revenues of more than £1bn. Ofcom will report back by December 31.
The European Commission is also
reviewing
the proposed takeover and is expected to complete its initial anti-trust investigation by December 8.