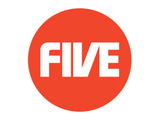 Channel 5's long-serving sales director Kelly Williams is to leave the commercial broadcaster after 14 years.
Williams, who was one of just two senior executives to survive Richard Desmond's
management cull
following his acquisition of Channel 5 in the summer, will be replaced by former Viacom Brand Solutions managing director Nick Bampton.
Bampton was among the many employees to leave Viacom - the US operator of channels such as Nickelodeon and MTV - earlier in the year after Sky Media
took over
ad sales for its UK portfolio of channels.
As commercial sales director at Channel 5, he will be responsible for all advertising, sponsorship and digital sales across the broadcaster's operation.
Bampton has stepped down from his role as managing director of media start-up The Third Way and will officially join Channel 5 on December 1. Williams, who has served as Channel 5's sales director since March 2004, will remain at the broadcaster until the end of January.
Stan Myerson, the group managing director at Desmond's Northern & Shell, said: "After 14 years service, we fully understand his [William's] decision to move on, but with Nick and Kelly working closely together for two months we can ensure a smooth transition.
"Nick Bampton's track record certainly needs no introduction. He is a major player in the industry, well respected by colleagues, agencies and advertisers alike."
Williams added: "I would like to thank Stan for his support throughout the acquisition process and how supportive he has been over my decision to leave. Nick is someone I have enormous respect for and I am really pleased that he is taking over the team."
The departure of Williams leaves Jeff Ford as the only senior Channel 5 executive to survive Desmond's shakeup of the senior management team. Ford was promoted to director of programmes in August, replacing the outgoing Richard Woolfe.