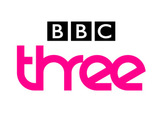 BBC Entertainment commissioning editor Karl Warner is reportedly the leading contender to become the new controller of BBC Three.
According to
The Independent
, "impeccable sources" place 31-year-old Warner as the frontrunner to replace Danny Cohen, who is
moving
to head up BBC One.
Warner, who is the youngest commissioning editor at the BBC, currently acts as a commissioner and executive producer for entertainment programming on BBC One and BBC Three.
Since joining the BBC in 2007, he has commissioned various hit shows for BBC Three, including
Undercover Princesses
and
Russell Howard's Good News
, which has become the channel's most successful ever studio entertainment format.
Prior to that, he was head of development at Monkey Kingdom, where he helped develop
The Passions Of Girls Aloud
for ITV2 and
The Charlotte Church Show
for Channel 4. He also previously worked as a senior producer on reality show
Big Brother
while at Endemol.
Last month, Cohen was named the new controller of flagship channel BBC One, replacing Jay Hunt, who will become Channel 4's first chief creative officer in January.
Should Warner take the helm at BBC Three, he will have to build on Cohen's strong work at the channel, which has seen a 58% growth in its share of the target 16- to 34-year-old audience since he took over in May 2007.