Media News
News Corp mulls legal action over Sky bid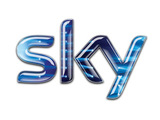 News Corporation
will seek to launch a judicial review if its bid to take full control of Sky is blocked by culture secretary Jeremy Hunt, according to a variety of publications.
The company has consulted with lawyers to see whether it could appeal any negative decision on grounds of compromised independence, after business secretary Vince Cable was
caught saying
he had "declared war" on Rupert Murdoch.
Cable's power to arbitrate on the takeover was handed to Hunt, but News Corp could argue that it was the business secretary who made the original decision to intervene in the takeover on grounds of public interest.
News Corp could claim that Cable's move to ask Ofcom to investigate the deal in November was motivated by his personal dislike for Murdoch's media empire.
However, a judicial review would trigger a lengthy legal process that would be both costly and potentially damaging to the firm's chances of brokering a compromise deal to buy Sky.
Yesterday, Labour MPs also
questioned
whether Hunt was a "fit and proper person" to make the final decision on the Sky takeover.
They were particularly concerned about a June interview Hunt gave to the
Financial Times
, in which he said: "It does seem to me that News Corp do control Sky already, so it isn't clear to me that in terms of media plurality there is a substantive change, but I don't want to second guess what regulators might decide."
However, the cabinet secretary Sir Gus O'Donnell has insisted that Hunt is the right man to fairly arbitrate on News Corp's bid to acquire the 61% of Sky that it does not already own.