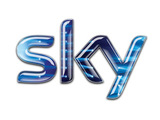 The National Union of Journalists (NUJ) has said that culture secretary Jeremy Hunt is unsuitable to arbitrate on News Corporation's takeover bid for
Sky
and called for a full Competition Commission probe to be launched.
Hunt was
handed the power
to rule on the proposed takeover after business secretary Vince Cable was stripped of the decision for
saying
that he had "declared war" on Murdoch's media empire.
In a statement, the NUJ said that if Cable is deemed inappropriate to make the quasi-judicial decision on the takeover, then "so is Jeremy Hunt".
The union said that it "does not adhere to the spirit of impartiality to transfer the decision from one politician who has expressed an opinion, to another who has simply expressed the opposite opinion".
The NUJ was referring to Hunt's comments in a June interview with the
Financial Times
, in which he said: "It does seem to me that News Corp do control Sky already, so it isn't clear to me that in terms of media plurality there is a substantive change, but I don't want to second-guess what regulators might decide."
Also in the interview, Hunt praised Murdoch for taking a "commercial risk" in setting up the Sky business and said that the government must "encourage that kind of investment".
The NUJ therefore believes that he is unsuitable to make the decision on whether the takeover represents a clear threat to media plurality in the UK.
"We are therefore calling on the government to acknowledge the widespread support amongst the public to limit the power and influence of Rupert Murdoch's media empire and to agree to a full-scale Competition Commission investigation into News Corporation's proposal to take total control of Sky," said the NUJ.
Also today, Labour MP Tom Watson
accused
Hunt of being "knee deep in News Corp" following revelations that he held un-minuted meetings with executives from Murdoch's media giant shortly after the firm launched its takeover bid in June.