Media News
STV to tweet reports during legal trial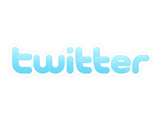 STV
has confirmed plans to cover the sentencing of disgraced Scottish politician Tommy Sheridan using Twitter as a way to circumvent the ban on TV cameras in courtrooms.
Following an application by STV News, the Scottish Judiciary confirmed today that journalists will be allowed to send live electronic text updates from the hearing.
Last month, Sheridan was convicted of committing perjury during his defamation case against the
News of the World
. He is due to be sentenced at the High Court in Glasgow tomorrow, and a jail sentence is widely expected.
During the trial, STV will provide regular updates on its website and microblogging site Twitter, marking the first time that such reporting has been allowed in a Scottish courtroom.
The move follows recent interim guidance from the Lord Chief Justice for England and Wales, which permitted journalists to cover the bail hearing of Wikileaks founder Julian Assange.
"We're delighted to be able to offer this innovation for our viewers," said Matt Roper, digital news editor at STV News.
"Fair and accurate reporting of court has always been central to the principle of open justice. Now technology will allow journalists to bring us what is happening inside court without delay."
STV will also provide a video stream from outside the court on its website, offering live coverage of the aftermath of Sheridan's sentencing.
Last month, Sky News boss John Ryley
called
for an end to the ban on TV cameras in courtrooms, arguing that it would help tackle the "growing public dissatisfaction with the judicial process".