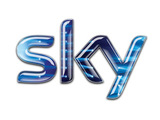 Rupert Murdoch
has reportedly cancelled his visit to the Davos global economic summit in order to personally oversee talks with the government over
News Corporation
's £8 billion takeover of Sky.
Yesterday, culture secretary Jeremy Hunt
said
that he is minded to refer News Corp's bid to take full control of Sky to the Competition Commission as it might "operate against the public interest in media plurality".
However, in a surprise move Hunt said that he will first give Murdoch and News Corp more time to come up with alternative proposals to address concerns about the takeover.
According to
The Guardian
, Murdoch will personally lead the negotiation process with Hunt, who will be advised by Ofcom and the Office of Fair Trading.
The "undertakings" thought to be put forward by News Corp include tighter editorial controls for Sky News, but a possible
outright sale
of the rolling news broadcaster appears to have been ruled out.
In its review of the takeover bid, Ofcom concluded that Sky combined with News Corporation's stable of newspapers - including
The Sun
and
The Times
- would give the enlarged company control over 22% of news consumption in the UK. Only the licence fee-funded BBC, with 37%, would have more.
Ofcom said that concerns about the takeover specifically refer to the loss of plurality in the choice and provision of news, but the watchdog admitted that there was "no mechanism" to predict how News Corp and Sky would behave in the future.
News Corp hit back by claiming that Ofcom's analysis was "deficient in a number of ways". The firm also accused the regulator of failing to consider the bid "with an open mind".
Hunt's team said that the decision to delay the Competition Commission referral was merely in order to show fairness to all sides and mitigate the chances of a judicial review of the decision.
However, shadow culture secretary Ivan Lewis criticised the move, saying: "The right thing to do is to refer the bid to the Competition Commission. Instead [Hunt] has chosen an unprecedented course of action, which raises further doubts about the integrity of the process."