Media News
BBC Radio 7 to become Radio 4 Extra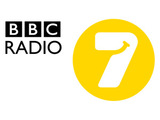 The BBC Trust has today approved a BBC proposal to transform Radio 7 into Radio 4 Extra as a way to encourage more listeners to use digital radio.
The Trust also approved a new strategy for BBC Children's radio designed to better serve young listeners of all ages, including all kids' programming on Radio 7 being refocused to appeal more to families.
Following its service review of BBC Radio 3, Radio 4 and Radio 7, the Trust further told the BBC to develop more "permanent collections" of on-demand content for all three stations.
After receiving 16,795 responses from listeners and the industry, the Trust noted that Radio 3, Radio 4 and Radio 7 are all valued by millions of licence fee payers each week.
However, the governing body noted that more must be done to "gradually extend their core appeal without jeopardising their distinctiveness".
Radio 3 was praised for adopting a "more welcoming tone", but urged to build on this while being careful to maintain its commitment to high quality music and arts.
The Trust ordered Radio 4 to broaden its appeal among demographic groups, such as people living outside of London and the South East.
Radio 7 will be repositioned as Radio 4 Extra in order to "raise awareness, bring more listeners to the station and promote DAB radio". The new station is
expected
to launch in the spring and broadcast a schedule more closely aligned to Radio 4, potentially including additional content around favourite shows such as
The Archers
.
"The Trust is there to get the best out of BBC services for licence fee payers - and that means ensuring that programmes are distinctive, high quality and entertaining, while delivering value for money," said Trust chairman Sir Michael Lyons.
"This is particularly relevant in light of the long term savings the BBC must make following the new licence fee settlement. We found that Radio 3, Radio 4 and Radio 7 are doing much to meet those challenges of distinctiveness and quality - and the Trust will work with the services to ensure they build on this good work."
Tim Davie, the BBC's director audio & music, welcomed the Trust's service review findings, particularly in terms of the re-focusing of Radio 7.
"I am pleased that the Trust has approved the rebranding of Radio 7 as Radio 4 Extra and hope we can build on the success of Radio 7 and bring its content to an even wider audience," he said.
"We also welcome the Trust's recommendation that we continue to build the appeal of Radio 3 and Radio 4 amongst potential new listeners in a way that preserves the quality and distinctiveness of the services and considers their existing, loyal audiences."
Gwyneth Williams, the new controller of Radio 4 and Radio 7, added: "The overwhelmingly positive feedback they received from listeners is a tribute to all the programme makers across the UK on whose creativity and high standards the station depends.
"I am also encouraged by the Trust's endorsement of our continuing work to extend the appeal and accessibility of the station while remaining true to our values and our very loyal audience."