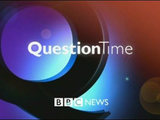 Former
Question Time
executive producer George Carey has criticised the programme's move to Glasgow, arguing that it will weaken the show editorially.
Speaking to
The Guardian
, Carey said that the BBC's drive to increase its production output outside of London "risks making an important programme worse".
Carey's comments follow the resignation of
Question Time
editor Ed Harvard, who does not want to relocate to Scotland, and
criticism
of the move from presenter
David Dimbleby
.
"The fundamental issue, to me, is this: should the BBC care when their admirable (if expensive) plan to disperse production throughout the country risks making an important programme worse?" Carey said.
"Of course there are good producers in Scotland but that's not the point. There is a tendency when a show has been going for 30 years to think that it runs on wheels. But the truth is that a lot of
Question Time
's success lies in the casting, and that takes personal contact to get right. And since most people involved in politics in a meaningful way gravitate towards Westminster, that's where you have to be to spot the core talent."
Carey was in charge in 2004 when the BBC last suggested relocating
Question Time
out of London, before the move was ultimately ruled out by Mark Damazer, the then-deputy director of BBC News, on grounds that the programme should remain close to Westminster.
"It's not rocket science to see that if the production team are forced to move to Scotland, the show will either begin to weaken, or the bill for it will inflate to meet the cost of producers travelling and staying overnight in London to make contacts they could have done before from home," said Carey.
Last month, former
Apprentice
contestant Katie Hopkins
caused controversy
on
Question Time
by backing former Sky Sports presenters Andy Gray and Richard Keys after their sexism controversy.