Media News
Virgin Media's 2010 revenue up 5.8%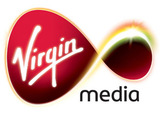 Virgin Media
has hailed 2010 as its best ever year, after revenues jumped 5.8% to £3.88 billion despite a fourth quarter drop in new customers signing up to its TV service.
The cable operator's quarterly revenue topped £1bn in the final three months of 2010, marking the first time it has done so, and was up 6.6% year-on-year. Average revenue per user, a key metric for analysts, increased by 4.9% to a record £47.51, including a best ever mobile ARPU at £15.16.
According to a full-year results statement released today, Virgin Media added 76,700 net new customers in total during 2010, up from just 17,600 in 2009 and including 17,100 new additions in the final quarter.
The company's total subscriber base now stands at 4.8m, with 'triple play' customers - anyone taking three products from TV, broadband, landline and mobile - at 63% of its base and 'quad-play' customers at 11.8%.
A total of 173,300 new broadband customers joined Virgin Media in 2010, including 44,300 in Q4, pushing its base to 4.29m and helping Virgin surpass TalkTalk to become the UK's second largest ISP. The company said that more than 780,000 customers signed up to its 20Mbps or 50Mbps broadband packages, up 40% year-on-year.
However, Virgin Media's cable TV subscriber base increased by just 12,100 in the fourth quarter, down from growth of 34,200 at the same time in 2009. The firm's total TV base reached 3.78m by the end of the year.
Virgin Media added more than 600,000 new customers to its high definition TV service, including 91,900 in Q4, bringing its total HD customers to 1.5m, or 39% of its base. Around 60,000 customers signed up to Virgin's bouquet of premium Sky channels, taking the total subscriber base to around 780,000.
Around 64% of Virgin's TV customers regularly use the video on-demand platform, making almost 900m requests for content throughout the year, at around 87m a month.
In the Virgin Mobile division, contract customers grew 27.5% year-on-year to 1.2m, helping revenue increase by 6.7% in the fourth quarter to £148.3m.
Neil Berkett, chief executive of Virgin Media, said that the strong performance in 2010 was a "great achievement" for the company, while this year promises a "real step change" with new products coming to market.
"In the year ahead our
new TV service, powered by TiVo
, will provide a real step change in home entertainment as customers benefit from the unique power of the Virgin Media network," he said.
"Together with the rollout of our
ultrafast 100Mbps broadband
, across our growing cable infrastructure, we will further accelerate our lead in next generation services and meet the ever growing demand for greater connectivity."
Berkett added: "Our relentless focus on the customer, combined with our powerful brand ideals, will ensure we deliver a truly Virgin experience in and out of the home."
Virgin Media said that that it made net income of £2.6m in the fourth quarter of 2010 from its 50% shareholding in channel operator UKTV.
The company is thought to be close to
agreeing a sale
of the stake to US broadcaster Scripps Networks, in a deal valued at around £350m. Virgin intends to use the funds to pay down its net corporate debt, which stood at £5.5bn at the end of December last year.