Media News
UKTV lands huge World Cup rights deal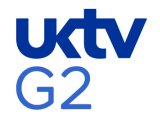 UKTV has signed a deal to air extensive coverage of this summer's World Cup tournament - including live matches.
The deal - a sublicencing of the BBC's rights - marks the broadcaster's continuing and increasing interest in the sport genre. All World Cup coverage will air on UKTV G2, the UKTV Gold spinoff, under the 'UKTV Sport' banner.
The channel will simulcast all 31 of the BBC's live matches, including the opener, the final and England's first game against Paraguay. UKTV has also secured the non-exclusive highlights to all 64 games, which will be presented in a daily show, and is commissioning a series of pre-match programmes for the live games.
"The World Cup is the most watched TV event on the planet, and is guaranteed to capture the nation's imagination and passion throughout June and July," said Steve North, head of UKTV G2. "We are incredibly excited about the sports coverage we currently have on G2 and following on from the RBS Six Nations, the World Cup is the next step in UKTV's sport strategy."