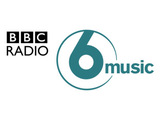 Award-winning radio duo
Adam Buxton
and Joe Cornish are to rejoin BBC 6Music next month after an extended sabbatical.
From April, Adam and Joe will return to their previous Saturday morning slot from 10am to 1pm on the digital station, initially for a 12-week run but with further series to be announced in due course.
The duo rejoin 6Music after extended break, which saw Cornish make his film directorial debut for the forthcoming feature,
Attack The Block
.
Celebrating their return to 6Music, Buxton said: "I can't wait to get back to our show on Saturdays - I've really missed doing it. Not that I haven't been every bit as busy as Joe.
"I've created several new filing systems for my CDs and DVDs, successfully reunited over 20 odd socks with their partners and learned to understand the language of ants (though I'm finding Dec's more of a problem). It's been fun but I'm looking forward to talking rubbish and playing brilliant music with Joe again."
Bob Shennan, controller of Radio 2 & 6Music, added: "I know listeners have been missing Adam and Joe's warm and witty banter from their Saturday mornings so I'm enormously pleased to welcome back their Sony Award-winning show to the network."
After joining 6Music in 2007, Buxton and Cornish went on to win the Broadcasting Press Guild award for 'Radio Programme of the Year' in 2008 and a Sony Gold Award for 'Best Comedy Show' last year.