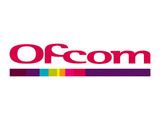 Ofcom chief executive Ed Richards has today confirmed that the media regulator will investigate how airtime deals are agreed in the UK's £3.5 billion TV advertising market.
Richards said that the watchdog will run a wide-ranging review of the UK trading system between media buying agencies and broadcasters, which could potentially have long-lasting implications for ITV, Channel 4 and other commercial broadcasters.
Speaking at a conference run by trade body the ISBA at the Lords Cricket Ground in London, Richards said: "The time is now right to consider whether there are reasonable grounds for suspecting that the trading mechanism prevents, restricts or distorts competition in the sale of TV advertising airtime."
The review has the potential to usher in the most significant change to the TV advertising market since the contract rights renewal (CRR) mechanism was introduced in 2003 to protect competition following the merger of Carlton and Granada to form ITV plc.
Richards said that there is currently "perennial anxiety" across the industry about the way television advertising airtime is traded.
"Against this backdrop I think it is a good time to consider three important issues," he said.
"Firstly, whether the advertising market is truly working effectively, specifically whether there are aspects of the way in which TV advertising is traded that may lead to consumer detriment.
"Secondly, and more broadly, what do we want to achieve by regulating television advertising? And I ask that question not only from a competition perspective. Lastly, how might a framework of content regulation in general need to adapt in the future."
Should Ofcom find sufficient cause for concern in its review, the case would be referred to the Competition Commission for a more formal probe.
In May last year, the commission
ruled
that ITV's CRR should remain in place, but said that a full review of the television advertising market was long overdue.
In a statement, the ISBA's media and advertising director Bob Wootton described the regulatory review as a "major development" and one that follows "widespread and concerted pressure" over the years.
"This is a very complex and difficult challenge for Ofcom - no-one expects this to be easy for the reviewers or indeed for our industry if the Competition Commission picks this up," said Wootton.
"There is a fundamental dichotomy here: an effective review needs to look at one point in time but the complexity of the issue means this will take much longer than that to complete. Nevertheless, we are looking forward to meeting the very real challenge this announcement presents."