0
Media News
ITV poaches Channel 4 marketer Radcliffe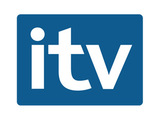 ITV has appointed Channel 4 marketing controller Rufus Radcliffe as its new group marketing and research director, replacing David Pemsel who stepped down last year.
Reporting to ITV director of television Peter Fincham, Radcliffe will oversee the broadcaster's marketing strategy and brand development across all platforms.
He will also be responsible for viewer and trade marketing teams, media planning and ITV Creative, as well as all research and customer insight activity.
Radcliffe has been at Channel 4 for ten years and is currently responsible for programme and brand marketing across all platforms, including Channel 4, E4, More4, Film4 and 4oD.
His appointment is among the last to be made to the ITV senior management team under chief executive Adam Crozier's transformation plan for the broadcaster.
"Rufus has a terrific track record as a creative marketer working across a range of programmes, channels and digital services," said Fincham.
"Continuing to build and develop the success of ITV's brands is a core part of our ongoing transformation plan. Rufus will have a pivotal role to play and is an exciting addition to our team."
Radcliffe added: "After ten unforgettable years at Channel 4, the chance to market ITV, one of Britain's biggest and best-loved brands, was too good to turn down. As the transformation plan gathers momentum, it feels like the perfect time to join."
At ITV, Radcliffe will replace group marketing director David Pemsel, who
stepped down last year alongside insight and research chief Chad Wollen
.