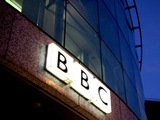 The BBC Trust has ruled that a
Panorama
documentary about the Israeli boarding of a boat in the Gaza flotilla was "accurate and impartial", but did breach editorial guidelines in three specific instances.
Aired on BBC One on August 16 last year, 'Death In The Med' focused on the controversial boarding of the Mavi Marmara, which was part of a flotilla of ships attempting to breach the Israeli blockade of Gaza. The situation led to the death of nine people and injuries to a number of Israelis.
The programme prompted 19 complaints to the Trust, resulting in 51 substantive points being put to the Trust's editorial standards committee (ESC). In a ruling today, the ESC upheld three of the points, two related to accuracy and the other to impartiality.
The accuracy points pertained to the inclusion of preliminary autopsy reports into how the activists died, along with information about the total aid carried by the flotilla.
The ESC also ruled that
Panorama
transgressed impartiality guidelines by failing to properly verify claims of Israeli mistreatment from some of the wounded.
Sir Michael Lyons, the outgoing chairman of the BBC Trust, said: "The BBC's courageous journalism is perhaps the clearest articulation of its public service mission, and it is essential that the BBC is able to report on the most controversial issues of the day. But it is equally essential that it meets the very highest standards of accuracy and impartiality.
"By having a robust system in place to reassure licence fee payers that issues are picked up and lessons are learned, the BBC can have the space and credibility to make these types of programmes."
Alison Hastings, chair of the ESC, added: "Despite the three breaches, for which the Trust apologises on behalf of the BBC, this
Panorama
was an original, insightful and well-researched piece of journalism and we commend the BBC for having tackled this issue.
"It revealed important new evidence in a much-publicised story and, overall, the programme was both accurate and impartial. However, these breaches are a firm reminder that the BBC must take great care over accuracy and impartiality, particularly when the subject matter is as controversial as this."