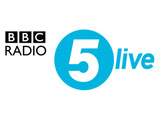 Jonathan Wall, the deputy controller and commissioning editor of 5 Live, has defended the station against critics of its serious news coverage.
Moz Dee, the programme director at commercial station TalkSport, today called on Radio 5 Live to
focus on becoming a real-time national news service to ease its "split personality" syndrome
.
His comments followed the launch of the first service review of Radio 5 Live since it was established in 1994, with the BBC Trust also reviewing sister network 5 Live Sports Extra.
Writing on
The Guardian
's
Organ Grinder
blog, Wall welcomed the service review, arguing that it means Radio 5 live has now reached "centre stage" alongside BBC Radios 1, 2 and 4.
The station
posted record audience figures of more than 7m
in the fourth quarter of 2010, according to the latest RAJAR data. 5 Live is also up for 16 Sony Radio awards, including nine for its news programmes.
"Our friends at TalkSport - yes, there's a lot of mutual respect between us - have been keen to contribute to the debate. We respect their right to challenge us on our news content, but it's not really a debate about what they think," said Wall.
"The debate should start with the views of what our 7 million listeners think - that's who the BBC Trust really wants to hear from over the next few weeks."
According to research from BritainThinks and that commissioned by TalkSport, 5 Live's listeners feel that just 38% of the station's output represents news, considerably less than its 75% service licence requirement. More than half of the listeners surveyed said that they wanted 5 Live to focus more on being a proper news provider.
Wall said that the station often covers "big breaking stories", including hours of rolling news coverage during the Japanese earthquake tragedy. In terms of UK and Ireland politics, he pointed to Victoria Derbyshire's recent mock election in the AV debate and an interview with a Real IRA operative.
TalkSport has specifically criticised 5 Live for including celebrity interviews and listener phone-ins in its news output, claiming that they do not amount to serious news coverage.
Wall responded by saying that Nicky Campbell's recent discussion with stammer sufferers following Oscar-winning movie
The King's Speech
was the "most moving and powerful phone-in you could wish to hear", arguing that few other radio stations would be willing to run such a feature.
He said that 5 Live adopts a "warm and conversational" approach to news programmes, meaning key presenters such as Peter Allen can easily switch from describing the scenes at the fall of Egyptian president Hosni Mubarak to inviting jokes from listeners.
"News, for us, can also mean interviews with celebrities, be it
Katie Price
criticising Frankie Boyle or Ricky Gervais on his performance at the Golden Globes," said Wall.
"It can even mean a debate about the latest
EastEnders
storyline or
X Factor
controversy. We are not embarrassed about it - we like the fact we can take our listeners from politics to film reviews, and from Cairo to
Coronation Street
."
Wall admitted that 5 Live's approach of allowing its presenters to express themselves will "always divide opinion", but he argued that such a "range of voices" has helped the station reach so many new listeners over the past three years.
"We like to think we lead the way on sports broadcasting as well, and I'm sure strong competition from the likes of Absolute Radio and TalkSport has only helped improve what we do," he said.
"Our job in the management team is to be guardians of this BBC service, and the BBC Trust's job is to challenge us, push us, and ultimately help set us in the right direction. It comes at a perfect time for us. We are about to move into our fantastic new home in Salford Quays, so to have a clear remit for the next five years to coincide with that is perfect.
"Whatever the outcome, we have a strong line-up of presenters and are equally proud of our talented programme makers on the other side of the glass. And yes, we are all on the bus to Salford Quays in September before you ask. It won't be grim up north."