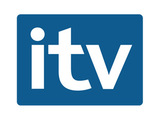 ITV has reported an 11% rise in group revenues in the first quarter of 2011, but warned of a tough summer ahead in the TV advertising market.
The broadcaster generated revenue of £500 million in the three months to March 31, up 11% year-on-year, and driven by a 12% increase in TV advertising income, beating the market average of 10%.
ITV expects advertising revenue to be up 6% in April, but down 9% in May and as much as 20% in June, "against a background of tough World Cup comparators and current economic conditions". Overall, advertising revenues in the first half of 2011 are forecast to be up between 1% and 2%.
On the back of the downbeat forecast, ITV's share price was down about 3%, or 2.5p, to 73.4p in early trading today.
A significant positive for ITV is that ITV Studios saw its external revenue rise 7% to £64m in the quarter, driven by "stronger international performance" of certain key formats. However, the division's internal revenue was £68m, down from £73m at the same time last year.
Broadcasting and online revenue was up 12% to £436m. Average monthly unique users on ITV.com grew to 10.9m from 8.7m, delivering a 45% increase in cumulative video views to 71.6m, including 44.7m long-form views, up 67%.
ITV chief executive Adam Crozier, who
helped triple the broadcaster's profits last year
, said that the "continuing volatility" in the TV advertising market underlines the importance of his five-year Transformation Plan for ITV.
"While we are still in the early stages, the foundations are now being put in place for a more balanced, creatively dynamic and robust business," he said.
"We have had a positive start to the year, outperforming the TV advertising market in Q1 with advertising revenues up by 12%. We expected that the ad market in Q2 would be difficult given the very tough comparators and the continued economic uncertainty and - while this has proved to be the case - we still expect to see an increase in ad revenues for the first half of the year.
"As we anticipated, tough ITV1 World Cup comparators in June mean we may slightly underperform the market in the first half. While we expect to outperform the market across the whole of the year, we remain cautious about the economic outlook."
Crozier confirmed that video on-demand service ITV Player will soon be made available on "a wide range of mobiles and tablets", starting in the next few weeks with Android smartphones and then Apple's iPhone in the third quarter.
He also highlighted the investment in new programming at ITV Studios, including new dramas
Titanic
and
The Jury
, along with gameshow
Red or Black?
, ITV's first co-production with Syco.
"We're still less than a year into our five-year Transformation Plan and, while were making good progress, we remain focused on executing the changes needed to deliver a more balanced and vibrant future for ITV," said Crozier.
ITV's net debt increased slightly to £197m from £188m in the final quarter of 2010, due to the "timing of tax and pension payments offsetting underlying cash generation".
However, the broadcaster also recently
ended its long-running legal disputes with ITV licence holder STV with an £18m settlement
, and secured a
new three-year deal to broadcast live UEFA Champions League football until 2015
.