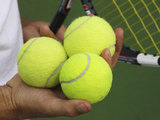 Tennis has become the latest sport to tentatively explore ways to harness digital and social media platforms as a way to arrest the overall decline in its global audience.
Eurosport yesterday hosted a debate in Paris on the future of tennis, coinciding with the first week of the French Open at Roland Garros. Perhaps symbolic, the bright blue skies above the French capital brooded around the edges, with grey clouds hinting at ill weather ahead. According to current figures, the global audience for tennis on free-to-air television has declined by 30% in recent years, while the audience for football has doubled. Within the tennis fanbase 65% are aged 50 or over, compared to just 47% for football.
The debate, featuring luminaries from tennis, broadcasting and digital media, attempted to address three main issues; why is the audience for tennis declining and getting older? Should the sport reform its rules and structure? And how can digital platforms and social media be harnessed to attract young people to the sport?
Michel Grach, media & sponsorship director at Fédération Française de Tennis (FFT), which organises the French Open, attempted to paint a positive picture by claiming that coverage of the event has been pretty stable over the years, delivering 10,000 hours of content to multiple devices over its two-week run. FFT now has a dedicated member of staff handling social media and the event is accessible on broadcast TV, live online streams and in
live 3D to platforms such as Virgin Media in the UK
. But as with many sports, the problems with tennis run deep into its very history and organisation.
According to a Eurosport survey, 72% of people view tennis as not being innovative, while 30% believe that matches have now become long and boring. Neil Harman, tennis correspondent for
The Times
, who has been reporting on the sport since 1982, said that tennis "has to tell a story, but that story has changed over the years". He said that people do not understand the tournament structure of tennis, which leads to confusion and widespread switching to better organised sports. Harman pointed to a recent survey which indicated that only 7% of the US population claim to have a "reasonable understanding" of international team tennis event, the Davis Cup, despite its long and illustrious history.
Part of the problem is that tennis beyond the Grand Slam events is rarely shown in primetime by broadcasters. The BBC rolls out the red carpet every year for Wimbledon (including
plans to show the 2011 event in 3D cinemas
), but other tournaments are generally pushed to the multi-channels or given patchy coverage on the news networks. Aside the lacklustre demand from viewers, a recurring issue for broadcasters is the scheduling challenge of promoting tennis matches when it may be unclear when they will start or end. This, along with an overriding belief that tennis matches have become far too protracted, has led to a number of solutions being suggested to quicken the pace.
Potential ideas include making court surfaces faster, along with the scrapping of warm ups and an end to 'lets' and 'advantages'. Another idea involves introducing a tie-break in sets at four games all rather than six games all. All these solutions could make tennis more attractive to broadcasters, but would they make the sport more appealing to fans? Mats WiIander, former tennis World Number 1 and seven-time Grand Slam Champion, said that tennis is now a "more physical" and heavy-hitting game, which has robbed some of the "feel" from matches. He also believes, rather controversially, that technologies such as the Sony-owned Hawkeye, which tracks ball movements on court, have restricted the personality of tennis as players no longer embark on John McEnroe-esque rants at the umpires.
This taps into another pressing question; are we living in a golden age of tennis personalities? Rafeal Nadal, Roger Federer and
Andy Murray
are all generally viewed as hugely successful but also largely predictable stars; there is growing sense that maverick characters like McEnroe are lacking. Beyond the headline stars, its unclear whether most people would be able to name many of the top ten players in the world, a problem which gets ever more marked in the women's game. The ability of star power to attract audiences should never be underestimated; you only need to look at the magnetism of Jose Mourinho in football, or the massive impact of prodigious talent Judd Trump in snooker to see evidence of this.
Also speaking in the debate, Gerard Tsobanian, general managing director of the Madrid Open, agreed that maverick personalities are essential for tennis, because they "attract the eyeballs on screen". He said that players become stars when they are recognised in the street and tennis actually has a great power to create legends as it features just two players constantly for up to three hours. The "high recognition factor" will continue if tennis continues to "keeps the widest view as possible" on free-to-view TV, but that requires genuine superstars to get the bums on seats.
Julian Codorniou, head of platforms and partnerships at
Facebook
France & Benelux, said that "there is nothing more social than sport", but he claimed that "tennis has not embraced social media" over the years. He gave the personal example of when he decided not to watch Spanish player Nadal's first round match in the 2011 French Open after judging that it would be "boring". However, he was tipped off that it was turning into a five-set cracker by people on Facebook, and then decided to watch. Codorniou said that the digital age should be viewed by sports such as tennis as an "opportunity, not a threat". However, he warned that tennis stars are too often "not leveraging" the power of Facebook and Twitter, meaning they are missing out on a golden opportunity to constantly engage with their fans. Social media could provide the perfect platform for the next tennis superstar to emerge.
Wilander questioned whether Facebook and Twitter should be used by players to keep fans up to date with every detail of their lives, such as what they had for breakfast. His argument was that all social media activity should go towards "bringing people to the court". Despite being a committed Twitter fan, Harman also criticised people "sitting out in sadland wanting to know everything about the players". But this line of argument is perhaps missing the point. Facebook pages or Twitter feeds represent places for sports stars to make fans feel genuinely connected with their idols. By sharing developments first with the online community, the players can make people feel engaged and lessen the sense of aloofness that sports such as tennis can sometimes generate. Using player's social networks to promote live streams, events or even sponsorship is also entirely possible, but first sports stars must ensure that fans have 'bought into' their experience.
Tennis is right to start pondering where it stands in the digital and social media world, as the sport is now competing with so many other forms of entertainment. But the digital age should be viewed as an "opportunity, not a threat". Tsobanian's Madrid Open recently ran a virtual tennis game in which players competed for prizes online in an initiative specifically designed to engage a younger audience. Sony Ericsson, a long-time supporter of tennis, has launched a
Strong Is Beautiful
campaign featuring 38 stars of women's tennis sharing personal stories online, on TV and on social media. These are just two examples demonstrating that all the sporting, commercial and technological ingredients are there to ensure tennis can survive and thrive in the digital age. The debate about rules, organisation and the lack of superstars will certainly continue, but the fact remains that change is very much a ball in tennis's court; for now at least.