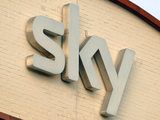 Sky investors are reportedly bracing themselves for the first signs of a slowdown in the satellite broadcaster's recession-busting growth when its full year results are reported this Friday.
Earlier in the month, Sky pledged to freeze the prices for its TV, broadband and phone customers from September 1 for at least 12 months.
Sky said that the move, which applies to all Sky's 10 million customers and any new subscribers, was "in recognition of the tough economic conditions".
Andrea Zappia, the managing director of Sky's customer group, explained: "As a business fortunate enough to reach more than one in three homes in the UK, we know the economy is tough for customers and we want to help at a time when many household bills are going up. With subscription prices frozen for at least a year, our customers can look forward to getting more than ever from Sky."
However, some commentators view the price freeze as the first indication of tough times ahead for the pay-TV giant as customers struggle to pay their bills.
The company is already facing a revolt from investors nervous after Rupert Murdoch's
News Corporation
decided to withdraw its £8bn bid to acquire the 61% of Sky that is does not already own
in the aftermath of the phone hacking scandal.
There has also been
pressure from MPs, including deputy prime minister Nick Clegg, over whether News Corp was "fit and proper" to retain a 39.1% stake in Sky
.
But an even bigger challenge for Sky could possibly come from the completion of the digital television switchover next year, which will see Sky compete with the subscription-free Freeview service in all major UK markets.
Steve Malcolm of Evolution Securities told
The Observer
that the announcement of a price freeze by Sky could be an indicator of challenges to come.
"The price freeze is a typically proactive response from management, but may just be the first real sign of strain," he said.
Sky chief executive Jeremy Darroch is widely expected to announce a rise in annual revenues of around £550 million to £6.5 billion. The satellite broadcaster is likely to announce the addition of 60,000 net new customers in its fourth quarter of the financial year, but that would be down 90,000 on the same period last year. Earnings are also predicted to be down.
Alex DeGroote, an analyst at Panmure Gordon, told the newspaper: "It is disconcerting to see standalone growth forecasts being pared back already."
Investors are hoping that Sky will share a special dividend of between £1.5bn and £2bn to placate unrest, while
pressure is growing in the City for James Murdoch to step down as chairman
.
Murdoch is also
under fire from the government over his testimony to parliament last week about his knowledge of phone hacking at the News of the World
.