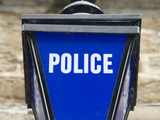 The Independent Police Complaints Commission (IPCC) is investigating claims that police working on the Milly Dowler murder case gave information to the
News of the World
.
Revelations that private investigator Glenn Mulcaire
may have intercepted voicemail messages left by relatives for the 13-year-old on behalf of the Sunday tabloid
triggered the phone hacking controversy that has shocked Britain.
The IPPC has now received a "voluntary referral" from Surrey Police regarding information that an officer in the force may have supplied the
News of the World
with details relating to the Dowler case. The schoolgirl was murdered by doorman Levi Bellfield in 2002.
The commission now intends to run its own independent investigation into the allegations and will write to the solicitor representing the Dowler family to inform them of the development.
In a statement, the IPPC said: "The IPCC has received a voluntary referral from Surrey Police regarding information they received alleging that a Surrey officer gave information to the
News of the World
in relation to the investigation into Milly Dowler's murder in 2002. A decision has been made that the IPCC will independently investigate.
"An IPCC deputy senior investigator has been over at Surrey Police this morning to get more information about the case and will be writing to the Dowlers' solicitor at the family's request.
"Until we have shared further detail with him it would not be appropriate for us to make it public."
The phone hacking scandal has prompted Rupert Murdoch's News Corporation to
shut down the News of the World
and
withdraw its £8 billion-plus proposed takeover of Sky
.
News Corporation chief executive Murdoch was
said to be "humbled and shaken" as he apologised in person to the family of Milly Dowler last month over the alleged hacking of the schoolgirl's phone
.
In an equally shocking revelation, it has since emerged that Sara Payne, whose 8-year-old daughter Sarah was murdered in July 2000, has
been informed by police that the Sunday tabloid may have hacked her phone
.