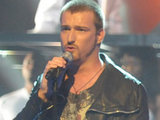 Linear commercial television viewing reached record levels in the first half of 2011, as social media and new TV technologies created a "drive to live", a new report has said.
Live, or scheduled, viewing of non-BBC channels during the first six months of 2011 was up by an average of 48 minutes a week to set a new record for the period, according to a report published by commercial TV marketing body Thinkbox. Overall, 91% of television viewing is now live, while just 9% is via timeshift services such as Sky+ or Freeview+.
Using audience data from BARB, Thinkbox found that the average TV viewer in Britain is watching 18 hours and nine minutes of commercial linear TV a week, or two hours and 35 minutes per day.
During the first half of this year, commercial TV stations such as ITV and Channel 5 accounted for 64% of total TV viewing, up from 62% in the same period last year. The average number of adverts watched by consumers each day has also increased from 45 in the first half of 2010 to 47 this year. This adds up to 2.7 billion TV ads seen at normal speed every day in the UK.
Total TV viewing (including the BBC channels) increased more modestly in the first six months of the year, with the average person watching a total of 28 hours and 21 minutes a week, up six minutes on the same period in 2010.
Thinkbox said that this marginal increase represents a stablising of TV consumption after
a sustained period of record growth
. Overall, linear TV viewing has increased by two hours and 43 minutes over the last five years.
The continued growth of linear TV viewing also comes despite an
increasingly multiplatform digital world in which viewers are accessing material on a variety of screens
, such as tablet computers and smartphones.
Discussing reasons for this "drive to live" for TV viewing, Thinkbox believes that social media is "galvanising" viewers around watching and sharing live TV via dual screen approach.
This trend involves consumers watching
The X Factor
or
Strictly Come Dancing
while also using their tablet computers or smartphones to discuss the show with others. In a Thinkbox/Decipher survey, 75% of people with broadband and digital TV admitted to using a second screen to engage with TV programmes.
Thinkbox also found that social media is increasing the risk of "spoilers" for live TV, as viewers are concerned about missing out on the most talked-about moments.
Another factor is the growth in TV choice, as
93.1% of UK households now take a multi-channel digital TV service
, while the digital switchover will reach completion next year.
New TV technologies such as digital video recorders and high definition are enhancing but also supporting the linear TV experience. Thinkbox found that 89% of on-demand TV requests are for catch up of live TV shows via services such as BBC iPlayer and ITV Player. Other factors driving people to watch live TV include the weather and the continued tough economic climate.
Thinkbox managing director Lindsey Clay said: "We've been saying for a while that linear TV viewing couldn't keep breaking records forever and that it had to stabilise at some point. It appears that this is now happening - although, within this, commercial TV is still growing a little, which is great news for advertisers and a testament to the choice and quality it offers. On-demand TV is expanding total TV by adding to this stable linear base.
"What is clear is that every new technology that joins TV - from connected TV sets to social media - is making it even more enjoyable for viewers and even more effective for advertisers."