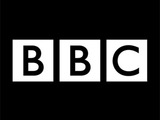 The BBC is investigating how it came to broadcast various documentaries on controversial issues in Malaysia, which were produced by a company that allegedly received millions of pounds from the Malaysian government.
London-based production company FBC has been temporarily barred from supplying any more programming to the BBC. The corporation said that it has strict guidelines for its independent producers, including measures for "avoiding any conflict of interest".
FBC said in a statement made to
The Independent
via its lawyers that it is not guilty of any wrongdoing in programming supplied to broadcasters.
The statement said that "at no time have the television programmes made for the BBC ever been influenced or affected by our client's commercial activities".
It added: "Our client, having reviewed its procedures, is now taking steps to ensure that even the merest appearance of bias or overlap is fully avoided."
Since 2009, FBC has made various documentaries about Malaysia for the BBC, often examining contentious issues such as the palm oil industry's treatment of rainforests and indigenous people. The most recent programme was broadcast on BBC World News this summer.
An investigation by
The Independent
has established that the Malaysian government's Supplementary Budget 2010 contains details of payment of a 28.35m Malaysian Ringgit (MYR), almost £6m, made to FBC Media (UK) for work on a "Global Strategic Communications Campaign" in 2009. Another sum of MYR29.34m was designated to the company the previous year.
After being made aware of this information, the BBC is conducting an investigation to see whether any FBC-supplied programmes breached its guidelines on conflicts of interest, which say: "Independent producers should not have inappropriate outside interests which could undermine the integrity and impartiality of the programmes and content they produce for the BBC."
A BBC spokesman said: "FBC has admitted to the BBC that it has worked for the Malaysian government. That information was not disclosed to the BBC as we believe it should have been when the BBC contracted programming from FBC. Given this, the BBC has decided to transmit no more programming from FBC while it reviews its relationship with the company."
Media regulator Ofcom said that it is also "currently assessing this matter in accordance with [its] published procedures", and will decide shortly "whether to launch a full investigation of the content in question under the broadcasting code".
Following the revelations, business channel CNBC has suspended its weekly programme
World Business
, made by FBC, until the company can explain the allegations against it.
In June, the BBC announced that it would
hand back a Royal Television Society award given to a Panorama documentary on the alleged use of child labour by Primark
, after the programme was discredited in an internal investigation.