1
Media News
Google's Eric Schmidt: 'We can be part of TV's future'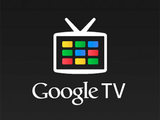 Google
's executive chairman
Eric Schmidt
has used the MacTaggart Lecture at the
MediaGuardian
International Television Festival to stress the search engine giant's positive role in the changing future of TV.
Schmidt, who is the first person not directly involved in the TV industry to ever give the prestigious lecture, last night discussed how the web and online video have shaped today's TV and media landscape, and also laid out his vision for future developments.
The 57-year-old accepted that many people are "suspicious" of Google, with some accusing the firm of "wreaking havoc" in the content industry. However, he claimed that the US firm can work together with the TV industry to build a successful future.
In a passionate and well received speech, Schmidt said that "if content is king, then context is the crown", referring to the growing use of social media services to discover TV content.
He also confirmed that the Google TV product will launch in Europe next year, and called on the UK to roll back regulation of the TV industry and "work with the grain of the internet, rather than against it."
Schmidt started his lecture by praising Steve Jobs, the visionary technologist and entrepreneur who
stepped down as Apple chief executive this week
.
He praised Jobs for being able to straddle the artistic and technical fields with huge success, describing him as the "only person I have ever known who could merge two complex worlds with an artist's eye and engineer's mind".
Ever since Google created a simple blueprint for internet searches, the company has enjoyed unprecedented growth - no other firm has generated wealth faster.
Schmidt
handed over the Google chief executive reins to the company's co-founder Larry Page in April
after a decade of leading the firm, and has since shifted to a more strategic role dealing with mainly external operations.
"All that has changed is that Larry has the keys to the Google Tardis", he quipped.
In his MacTaggart Lecture, delivered at the Edinburgh Festival Theatre and streamed live for the first time on the Google-owned YouTube, Schmidt said that TV is winning the battle for the minds of consumers, but he warned the industry to "ignore the internet at your peril". Increasingly, he said, the two worlds are coming together.
Interactive TV (or connected TV) first emerged in the late 1990s, but the technology failed to take off. Schmidt said that interactive TV is now "riding a second, much bigger wave", and this time he feels like the technology trend is "here to stay".
He said the most important aspect of the second interactive revolution is that "it is social", with people using Facebook, Twitter and other services to discuss popular TV shows, such as
The Only Way Is Essex
or
The X Factor
. He said that social media has taken TV interaction to the next level, allowing viewers to "tweet their rants to the whole world".
Schmidt admitted that during his time in charge of Google he "didn't get social media", with the recently launched beta of Google+ the only service to really gain any traction.
However, he expressed confidence that Google TV - the much maligned TV platform launched in the US last year - can do the same for TV as smartphone platform Google Android has done for mobile.
Google TV, which Schmidt confirmed is launching in Europe next year, provides a platform for watching TV channels, but also browsing the open internet and engaging in social media networks on your TV screen.
Schmidt said that Google often "places big bets on technology trends" but some of these speculative moves don't always come off.
Google TV was criticised by broadcasters and digital TV companies in America as something that could potentially cannibalise their revenue streams, but Schmidt is confident that it can become an "open platform" enabling content owners to truly innovate.
Towards the goal of working more closely with UK broadcasters and content owners, he said that Google has commissioned some wide-ranging research into TV viewing habits.
He praised BBC iPlayer, the on-demand platform now used by ten percent of the UK population every week, along with Channel 4's 4oD and other services, but said that certain issues are holding Britain back from leading the world in TV technology.
Obstacles in the way of success, for Schmidt, include the lack of UK technology start-ups that make the leap to major corporate companies of the size of Google.
He also bemoaned the way art and science are no longer brought together in schools, which has meant that children lack passion for science, maths and engineering.
In a cheeky aside to former government enterprise tsar Lord Alan Sugar, Schmidt said: "I saw the other day that Alan Sugar said on
The Apprentice
that engineers were no good for business. Hmm, can we just check the facts here?"
Schmidt also called on the UK government to "put innovation front and centre" in its regulation strategy, and stop "micro-management" of broadcasters, which he feels works to restrict innovation.
He singled out the example of Project Kangaroo, the ambitious IPTV joint venture proposed by BBC Worldwide, Channel 4 and ITV, but ultimately blocked by the Competition Commission because it was "going to be too successful".
He noted that subsequent IPTV joint venture YouView is scheduled to launch next year, but expressed concern that various regulatory and operational hurdles have potentially left the platform arriving too late for the market.
While not advocating a laissez faire approach, he called on the government to enable the market and commercial companies to find workable solutions to problems. Most of all, he urged ministers and regulators to "work with the grain of the internet, rather than against it."
"We really are your partner, we are not your foe," he said, adding: "Let's think big, let's think global, and let's think beyond the TV box."