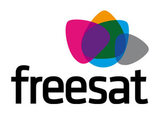 Freesat
has celebrated selling 2 million set top boxes and integrated TVs since the company launched three years ago, with nearly half of its customers having switched from Sky so far in 2011.
The subscription-free satellite platform said that it has exceeded all original sales projections set when the joint venture between ITV and the BBC was launched in May 2008.
After
passing the 1m sales milestone in March 2010
, Freesat has now doubled that feat within just three years, generating gross retail sales of nearly £1 billion.
Freesat offers a raft of free-to-air standard definition channels and five high definition networks, including the
recently launched NHK World HD channel
, along with video on-demand services BBC iPlayer and ITV Player. The company said that 82% of its 2m retail sales have been for HD receiver equipment.
According to customer research conducted by Freesat, the majority of its sales have come from existing satellite homes, with 47% of customers coming over from pay-TV giant Sky so far in 2011.
Freesat is the UK's fastest growing TV platform, adding around 88,000 new homes in the second quarter of this year, more than double Sky's net additions of around 40,000 in the same period.
Sky, which has offered a Freesat From Sky service since 2004,
questioned the launch of Freesat in 2008
, saying that it was "difficult" to see why the BBC needed to spend public money on the platform.
However, Freesat managing director Emma Scott said that the platform has proved successful by offering customers what they want to watch without a subscription, or additional costs.
"We launched three years ago and in that short time have quickly established ourselves as a real challenger and genuine alternative to pay-TV," said Scott.
"With five HD channels, access to the BBC and ITV Players, as well as [timeshift service] Freesat+ all available subscription-free, we're giving customers a high quality service without a high price."
Freesat said that it is committed to publishing a regular, twice yearly update of its market performance "from this point onwards".
The firm has also pledged to introduce "the next stage" of products and services in early 2012, including a rumoured new range of connected set top boxes.