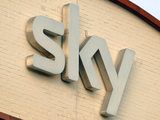 Jeremy Hunt has confirmed that Ofcom will review Britain's cross-media ownership rules, and also indicated that it may be necessary to assess the BBC's share of the news supply in the UK.
Yesterday, the culture secretary asked Ofcom to investigate the current cross-media ownership rules, and see whether it was necessary to set a limit on any one organisation holding too much of a share of the news market.
Hunt told the Royal Television Society convention in Cambridge that
Rupert Murdoch
's takeover bid for Sky, which was
dropped at the height of the phone hacking scandal
, raised questions over the role of politicians in judging media ownership cases.
Hunt was handed the task of arbitrating over the takeover after the business secretary Vince cable was stripped of the power for telling undercover reporters that he had "declared war" on Murdoch.
"I was very conscious in the recent Sky bid that however fairly I ran the process, people were always going to question my motives," said Hunt.
"I tried to deal with this by seeking and publishing independent advice at every stage of the process. But in competition law, we deal with this more robustly by removing politicians from the process altogether. This ensures justice is seen to be done as well as actually being done. We should ask whether the same should apply for the protection of media plurality."
Last month, Labour
called for an emergency change in the law to prevent Murdoch's News Corporation from renewing its bid to take full control of Sky
.
Hunt also confirmed that regulators, including Ofcom, the Office of Fair Trading and the Competition Commission, could be allowed to launch investigations into media plurality without a takeover bid having been launched.
He said: "I believe media plurality should mirror competition policy more closely, with independent regulators given the right to start investigations into media plurality and propose remedies to protect plurality even in the absence of corporate transactions."
Speaking today at the convention, Hunt told
The Guardian's Media Talk
podcast that it was "a very big and difficult issue" as to how the BBC fits into questions of news market share.
Hunt said that it was necessary to review whether the BBC's current governance structures "provide the protection the public needs against one media organisation becoming too dominant".
In the research conducted by Ofcom into News Corp's proposed bid for Sky, the regulator concluded that the enlarged group would have controlled too much of UK news provision.
Ofcom found that the enlarged News Corp would have a 22% "share of reference" for news consumption across newspapers and television, but that would still lag far behind the BBC's 37%.
BBC News output was consumed by 81% of Britons every week, said Ofcom, whereas news from a merged Sky and News Corp operation would have reached 51% of the population.