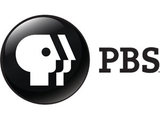 Red Bee Media has announced a long-term deal with PBS to manage the American public broadcaster's new UK channel when it launches next month.
PBS has
confirmed plans to launch a channel on Sky on November 1
, offering science, history and current affairs programming to British viewers. Carriage talks with Virgin Media are also said to be "ongoing".
Red Bee Media, previously BBC Broadcast, has agreed a multi-year deal to provide broadcast services for the PBS UK channel.
Under the deal, Red Bee will manage all playout, media and continuity services for the channel, as well as provide electronic programme guide listings and information.
Red Bee Media chief executive Bill Patrizio said: "We're delighted to partner with PBS UK to bring such a trusted and respected American TV channel brand to the UK.
"This deal really demonstrates our ability to deliver first-rate, innovative media solutions that continually evolve to meet our partners' needs.
"We look forward to extending and developing our relationship further to ensure that PBS remains at the very forefront of the UK's multichannel world."
PBS UK general manager Richard Kingsbury added: "In the States, PBS is loved and trusted for its high-quality output, so it was essential for us to select a company capable of delivering this level across play-out, listings and continuity to support our UK channel launch on November 1."
In the US, PBS reaches 124 million Americans and 20 million people online with a range of programmes, including including the
Nova
,
American Experience
and
Frontline
strands.
The PBS UK channel is a joint venture between PBS Distribution and Canadian-born entrepreneur and philanthropist David Lyons. PBS will hold the international rights to the majority of the channel's output and will license its brand for the project.